0972003908
The Second Factory Project: Hengsan Viet Nam Company
In harmony with the spirit of the whole country to welcome 45 years anniversary of the Southern Liberation Day 30/4 and International Labor Day 1/5 this year, all people of Ho Chi Minh City in particular and the whole of Vietnam in general are moved with emotion, following welcome activities, cultural propaganda articles which help young people have better understanding about the beauty of the nation and the majestic historical milestones.
In addition, we have together gone through difficult days to join hands to fight against the Covid-19 pandemic with the spirit of "Anti-pandemic like fighting against the enemy". This has encouraged the strata of people to actively increase productivity, contributing to the overall development of the country.
In this joyful and exciting atmosphere, Hengsan Vietnam has launched and spread new spirit and determination to all employees, striving for development and strong change by activities: Official Beginning of Construction of the 2nd factory of Hengsan Vietnam with an area of over 3 hectares in Yen My Industrial Park, Hung Yen, Vietnam.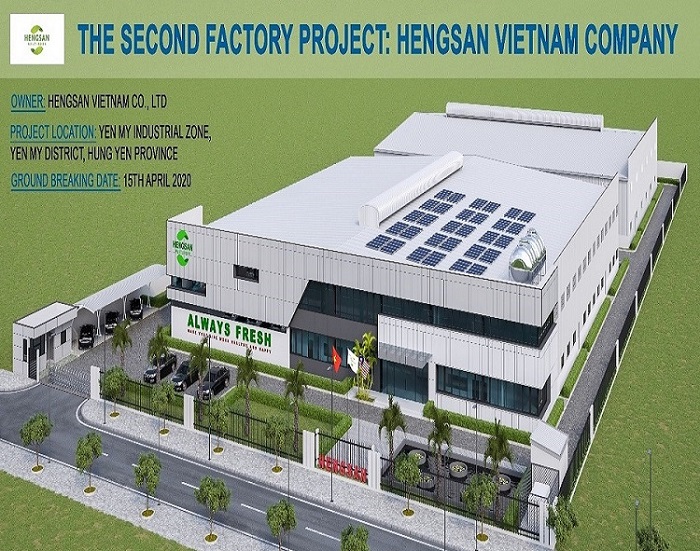 With this new factory, Hengsan Vietnam aims to expand production and diversify industries, including 2 main areas:
* Factory 1 -HengsanMultisorb: manufacture and supply the SanDryÒOxygen Absorber,SanDryÒ Desiccant, SanDryÒ Deodorant.
* Factory 2 - Hengsan Nature Food: specialize in the production of natural ingredients for the food processing industry. With many new products, especially firstly appeared in Vietnam market:
1. High quality powders,
- Specializedflours for food processing industry
2. Extracted liquids of pure meats
- SanDryÒ pork extract
- SanDryÒbeef extract
- SanDryÒchicken extract
- SanDryÒ shrimp extract
3. Vietnam's natural spice powders, including:
- SanDryÒonion powder
- SanDryÒBlack Pepper powder
- SanDryÒWhite Pepper powder
- SanDryÒGarlic powder
- SanDryÒPure Shrimp powder
- SanDryÒDurian powder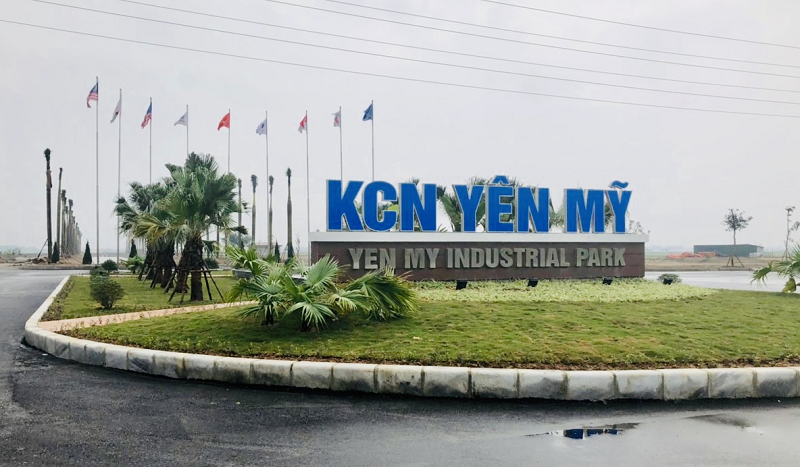 The construction of new factory is also an expression of the solidarity and enthusiasm of the whole Hengsan Vietnam Company, overcoming the challenges and difficulties of the economy during this time due to the influence of Covid-19 pandemic.
In the near future, Hengsan Vietnam will continue to launch continuously advanced quality products based on request of customers in the food industry, contributing to the sustainable development of customers and Hengsan Vietnam ourselves.
From the power of each individual, each enterprise, we join hands in friendship then convert into the power of great solidarity. This is the core value of our Vietnamese spirit!
Các tin khác